PROMOTIONS
Digital products now sold worldwide
---
30% discount
Purchase $1000+ of products
---
20% off
Purchase $500+ of resources
---
10% Discount
Purchase $200+ of products
---



Up and Running in 30 Days--5th edition
Storefront > Agent Resources
Up and Running in 30 Days--5th edition




Part Number:

7e848JN63AaF




Price:

$

32.95




Status:

Available


Weight:

2 lb, 0 oz


Log in to add this product to a wish list!
Up and Running in 30 Days--5th edition! Great New Updates!

Be sure to give us a physical address. UPS won't deliver to PO boxes.

This new agent's business start-up plan is so detailed and comprehensive, most real estate professionals would term it a 'business plan'. Yet, it's directed to the new agent, because it provides specific guidance in lead generation, marketing, technology, social media, and sales skills to become an exceptional agent—fast.

New in this 5th Edition:

Updated list of technology and marketing resources so new agents have dozens of resources at their fingertips
Updated list of technology trainers, so agents have additional resources to call upon
Updated real estate trends so the new real estate agent will understand his new profession and its opportunities and challenges
Advice from successful newer agents who are working in these markets
Advice from coaches/industry experts working in these markets to help new agents succeed in this competitive market
Information from new studies (from the National Association of Realtors' Profile of Members and Survey of Buyers and Sellers) and Inman Select, for example, on the onboarding process (too many times onboarding is not given enough emphasis in real estate offices and new agents fail to 'hit the ground' running)

Advice on working the market you're given—whether it's a buyers' or sellers' market

At the end of your four weeks, an evaluation for you to complete. What are you proud of? What do you want to keep working on? Evaluate yourself on your activities and attitude, and plan your next 6 months in the business. See the end-of-program evaluator in Unit 7.
 
At the end of your four weeks, a template to create a 60-day plan to extend your success with the Up and Running principles. See Unit 7. This is a great value to coaches who are supporting their new agents' success, so they can extend their start-up plans until they are 'unconsciously competent'.

  (This program is also excellent for seasoned, challenged agents to get them back on track to success).

Highlights of Up and Running in 30 Days:
The 4 best lead generating sources for new agents—and how to contact and convert them to clients
A prioritized lead generating plan to provide focused guidance to the new agent
A detailed business start-up plan, with the conversion rates for leads to listings to sales, so new agents know exactly the work it takes to reach their goals
7 critical sales skills with scripts and dialogues, including: How to convert the Internet lead to a trusting client
A detailed guide to following up with the Internet lead, so you can capture and keep more Internet leads as loyal clients
A detailed dialogue for contacting the Internet lead and getting a client, so you can convert an Internet lead to a client
The technology a new agent needs right now—with a technology planner, so you can be prepared to create a large business quickly
A sample marketing plan, including social media, complete with marketing budget, so you can focus on capturing and keeping clients with systems
A social media planner for the new agent, so you can create exceptional marketing habits from day one of your career
An expanded 4-week plan with detailed weekly, prioritized checklists to follow with social media included, so you can stay focused on lead generation, lead follow-up, and lead closing
A completed sample start-up plan, marketing plan, with social media, and budget for the new agent, to provide guidance to you to stay on the sales career path to sales quickly
 Specific, detailed dialogues for lead generating sources
The impact of 9 new trends agents must recognize—and how agents can harness these trends to jump-start their careers, so you can foresee industry changes and optimize them in your business plan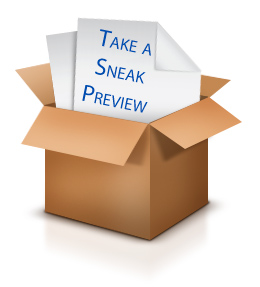 Canadian clients: You will be charged an additional Canadian government tariff, in addition to the regular UPS shipping charges from Carla Cross & Co.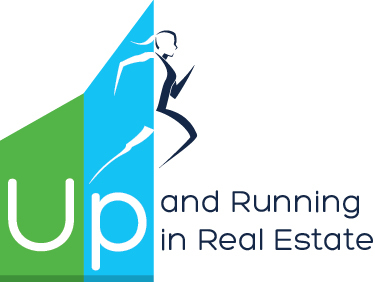 Want training and coaching to your business start-up plan?  Up and Running in Real Estate, my online training/coaching course puts Up and Running to Work for you. This program also has a coaching component for your manager (or other coach) with all the support you need to get a great career in 8 weeks!


 

Related Products
Up and Running in Real Estate

Price:

$0.00


Thanks for exploring my unique online training/business start-up program for newer agents, Up and Running in Real Estate.  It's created to get you a sale fast--and teach you the business habits top producers use to create exceptional businesses.

The shift is here--for awhile! But, don't just 'pause' like many agents do. Instead, lean in and do everything you can  to prepare for the market return.

What we've done: Carla will be personally coaching those in the Up and Running program as a group. She'll help you with what you can and can't do, and how you can prepare for success when the market comes roaring back (and it will).

Time extension: The program gives you entry for 4 months. But, I'm extending it for 6 so you can go back and pick up the other aspects of your business you need to success.

 Just updated: For 2020, I've updated, streamlined, and added features that make it easy to navigate, complete, and fun to do, too! 

 By checking it out here, (and it's free), you will receive a free checklist: 30 Things to Do While You're In Pre-License School to Hit the Ground Running. (I just want to entice you to read about the UP and Running in Real Estate program with my free giveaway!).    Again, this checklist is free!   I've used this checklist for my would-be agents while they are taking the pre-license program. It gets them organized, shows them what the real estaste business is really like, and lets them weigh whether they are going to love this profession!

Take a look at my sneak preview of Up and Running in Real Estate here.

Managers: These systems are great for training, too. Your agent will save hundreds of hours and win much more often with a clear process to follow. And, your customer service ratings will soar!

Note: You don't purchase Up and Running in Real Estate here. The program is so robust it has its own website and registration. 
                                      

You can read about the program at  Up and Running in Real Estate. 

About  Up and Running in Real Estate: This revolutionary 8-week online training/coaching program puts Up and Running in 30 Days, my best-selling book for new agents-- on steroids!   

 

 

To see this all-new program, click here. You'll get a preview of the program, and learn everything you want to know to take that step toward a successful career. One registrant is $249, with discounts for multiple registrations. Managers can buy multiple 'seats' and have a whole year to use them. This gets the price down to as low as $179 per person!  Read about quantity purchases here.

International clients: This program is completely digital so you can use it anywhere in the world! You get instant access and have access for 4 months!

Managers: Want to coach your agent through Up and Running in Real Estate? There's a coaching component, with all the information and guidance you need to coach your agents successfully. Check it out here.

Don't miss this opportunity to get your career off the ground like a rocket. This program is for agents under 2 years in the business.  


                                                              
Because this is a spaced-repetition, coaching program with unlimited log-ins over a period of time, there are no refunds available. Once you register you are registered! See the refund policy on our products in my website.

Add to Cart More Info

---

What They Don't Teach You in Pre-License School

Part Number:

7e848JN63AaF




Price:

$14.95


EVERYTHING you need to know about real estate as a career--and how to launch a successful one. This is an eBook, and available for Kindle (designate which version you want when you order).

From interviewing literally thousands of would-be agents, I've found two things:

1. There's lots of information would-be agents need to make the best decisions for them
2. There's just as much BAD information out there!

Now in its 2nd edition! 

Two ways to gain this eBook: There are two documents here. The text for reading on your computer or iPad is titled prelicenseebooktext.pdf. Download this pdf to read on your computer or iPad.

The Kindle version/link has the mobi extension. (this is the first edition).

This is the one eBook you need to answer all your pre-license and post-license questions. There is no other real estate book that covers this ground!  Order NOW and also receive 30 Things to Do Right Now to Hit The Ground Running (while you're in prelicense school).

Click here to see an introductory video on What They Don't Teach You in Pre-License School.

Inside: 

How to decide if real estate is the right career for you
How to determinate absolutely if you're a 'salesperson' type and will love selling real estate
What they don't tell you to do during prelicense --to hit the ground running
The 5 most important interview questions to ask to choose the right situation for you
The technology you need your first day in the office
Plus, answers to 100 other 'new agent' questions

Sure. There are lots of books on how to sell real estate. But, there's no other book that gives you advice and guidance before you commit to real estate as a career. That's What They Don't Teach You reveals. Plus, this book gives you guidance from your first week in the business through your first few months in the business. 

 

Add to Cart More Info

---

Marketing YOU

Part Number:

7e848JN63AaF




Price:

$59.95


Create your Brand. Stand out from the Crowd. Gain Confidence.

This is an Ebook resource and downloadable audios. Nothing is mailed to you..

You will receive information on how to download this eBook and the audios at the bottom of your order receipt. Download  the program as you order and get the information immediately! (Downloads expire in 72 hours).



How do you figure out how to stand out from the crowd?Marketing YOU will coach you to find your 'uniques'. If you're having confidence challenges in this market, you need this resource. It will build your self-confidence and help buyers and sellers choose you. A 'must' for newer agents; an invaluable tool for seasoned agents getting back into the game.

Managers: Two training sessions included to help you help your agents gain the confidence to overcome that call reluctance.

89 pages and downloadable audio instructions and tips.
Add to Cart More Info

---

The Complete Recruiter

Part Number:

7e848JN63AaF




Price:

$129.95


Recruit Winners with the Systems You Need!

  If you feel your recruiting (or lack of it) is holding you back, you need The Complete Recruiter. Refine your recruiting skills to recruit winners in this transitioning market. The Complete Recruiter takes you through the complete recruiting process--with dozens of ready to use recruiting letters, documents, and processes. Why not step up your recruiting to executive status?

Now, completely online. Nothing is mailed to you. You have instant access to the materials and the audios. 
Add to Cart More Info

---

Managers' On Track to Success Coaching System for Experienced Agents

Part Number:

carla




Price:

$199.95

$149.95


Coach Your Experienced Agents Back into the Game
Break Career Barriers

How to get your resources: The text for the agent's resource (On Track to Success System) is now digital! To get it, follow the download directions at the bottom of your order receipt. Do so right away, since the download will expire.

The rest of your resource (the On Track CDs and 3 ring binder) plus your manager's coaching companion, will be sent via UPS ground.

A complete experienced agent's coaching program here in one package: Your agents' quick regeneration plan, The On Track to Success in 30 Days System for Experienced Agents, (see the description in the agents' resources), along with your coaching guide, Managers: Putting On Track to Success to Work.

Carla Cross coaches the coach. She shows you exactly how to coach those agents. You'll save thousands in coaching costs, and create unassailable loyalty with your coaching expertise and program. Great recruiting tool, too.
Add to Cart More Info

---

Your Blueprint for Selecting Winners

Part Number:

7e848JN63AaF




Price:

$79.95


A Professional Planned Interview Process to Choose more Winners!

All updated with new information, more processes, and a video to show you how to use 'crystal ball' interview questions!



This is a digital program

--nothing is shipped to you. After you order the program, you will receive instructions at the bottom of your order confirmation on how to download this resource.

 

Please download immediately.

Do you sometimes wonder why the agents you wanted didn't join you? Do you sometimes get so caught up in the interview conversation that you forget to ask some important questions? Do you find out things about your 'candidate' (yes, call them 'candidates') that you wish you'd known prior to hiring? Do you find yourself with no planned interview process?

Your Blueprint for Selecting Winners will solve all these problems, and more. Good agents are judging our interview processes every step of the way. You need to demonstrate your professionalism to hire the best.


Add to Cart More Info

---

Your Complete Power Listing System

Price:

$99.95




List More Properties With Confidence!



   Just updated with the latest National Association of Realtors survey results from buyers and sellers--so you can speak with credibility and evidence to get listings priced to sell.

Take a look at a short video I just created to show you the program--and give you 4 critical tips to create a great presentation.

This comprehensive resource is immediately downloadable (follow instructions at the bottom of your sales receipt). You'll get the complete training tutorial (101 pages)--great for managers to use for an exceptional listing training program, too.
Plus-- 30 documents, forms, and checklists  to use, ready to customize. You'll also receive the 2 PowerPoint presentations and the unique Topic Pages, to use to organize a hard copy presentation, if you prefer.

Great agents have created systems, and here is your complete sellers' system, from the first time you talk with them on the phone, to after that listing sells. You'll impress even the toughest sellers as professional, organized, and knowledgeable.

Much More than Just a Presentation 

Yes, this resource includes a 56-slide PowerPoint presentation, with dozens of pieces of evidence to price right, many from the newest Realtor statistics. But, this resource is much more than just a presentation. It is also a complete tutorial on how to list right-priced properties to build a fantastic reputation. This system was built by master trainer Carla Cross, drawing on her years as a top agent—and her work with top agents nationally.  Gain a complete system and list many more marketable properties!
Add to Cart More Info

---

Your Complete Buyer's Agent Toolkit

Part Number:

7e848JN63AaF




Price:

$99.95


Get more Buyers to 'Yes'!

Updated!  Now, all documents and audios are online for your immediate downloading! All documents are in Word or PowerPoint so you can customize them, except for the instructional outline (99 pages).

Want audios online? They're here! So, you can download all the documents AND the audios and get immediate access.

Agents who win with buyers consistently have perfected their 'buyer system' just like their 'seller system'. Now, you can, too. Here are all the forms, systems, and processes you need to make more sales in a challenging market! Plus, master coach walks you through every step of the process working with buyers.

'List' Buyers for Loyalty and Referrals

Much more than just forms and lists, this resource is a complete tutorial from master coach/trainer Carla Cross. Buyers expect much more today from real estate agents, yet most agents haven't 're-tooled' or systematized their buyer processes to deliver that "value-added" service that buyers demand.

Managers: Use this comprehensive buyer toolkit to train and coach your agents to work with buyers professionally.

The Complete Buyer Agents tool kit is perfect! I was able to use it with ease right away. The checklists and especially "Your guide to purchasing a Home" were very impactful on a new buyer I recently met. I am so glad I invested in this invaluable resource.

Thank You,
Xavier Bryan, Newport News, VA.


Add to Cart More Info

---

Beyond the Basics of Business Planning for Owners and Managers

Part Number:

7e848JN63AaF




Price:

$249.00


This is a digital program--nothing is shopped to you.

This program is available to real estate professionals worldwide.



Important: You won't get your materials on this site.

After you order the program, you will get an email that directs you to the business planning membership site. Watch for that email. You will register on the membership site. We will approve your registration via email within 24 hours of your registration. Then, you can go to the membership site and get all your information.



 

Owners and Managers: Are you frustrated because you can't get your agents to complete business plans? Does your business planning for your office and your agents lack that spark, that 'realness', that inspiration to actually drive and teamify your agents?

This package shows you exactly how to get every agent to create a business plan, and how to get an office plan that actually works!

Here is a system that is meant for both the salesperson and the broker-owner. I recommend it to agents, managers, and owners…the important thing is to plan, and this system is clearly organized especially for the real estate practitioners."

John Jacobi, Founder, Windermere Real Estate, Seattle, WA

Managers' Package Includes:

• Two webinars to teach your agents how to create great plans (so you don't have to)
• Webinar: How to Get your Agents to Make Business Plans
• Webinar: How to Create a Great Office Plan
• Webinar: How to Integrate your Agents' and Office Plans for Greater Teamwork
• 15 planning documents for owners
• 14 planning documents for agents

Bonuses:
• How to Do a Focusing Workshop to Teamify
• From the Coach: 53 Pointers for your Business Plan
• 10 Guaranteed Methods to Save Money
• 52-page eBook: Beyond the Basics of Business Planning (for managers)
•
Add to Cart More Info

---

The Ultimate Real Estate Trainer's Guide

Part Number:

7e848JN63AaF




Price:

$99.95


Get a Pay-Off from your Training    Become a Master Trainer

About this resource: The resource outline, handouts, and audio CDs now are all digital, so you get instant access. Your download instructions are in your order receipt.

Everything you ever needed to know to become an exceptional trainer! Invest $99.95 and 'hire' your own training consultant, National Realtor Educator of the Year Carla Cross. With over 160 pages, and 30 detailed training examples and outlines, this ultimate guide covers all the bases on training: how to create a 'stand-out' training program, how to use your training as a recruiting tool, and how to become a confident, skilled trainer. Carla even teaches you how to create a whole training program.

164 pages/4 audio CDs in this invaluable resource!

This is the era of the 'development of human potential'. Take advantage of it by honing your training skills and recruit and retain the best.
Add to Cart More Info

---